Training and Placement
College  has  a  Placement  Committee  comprising  of  the  Placement  Officer,  the  Trainer,  the Faculties and the Student Coordinators. This committee is the prime force responsible for all the activities of the Training and Placement Cell, providing opportunity for Part Time / Full Time / internship jobs in reputed Organizations to eligible students. The college is also associated with a web portal to assist in the placement program. In addition to Final Placements the College actively encourages students to take up internships and trainee programmes. The placement record of the college is a proof of the confidence shown by the industry/corporate in our students.The Training & Placement Cell of Mithibai College was established in year 2010 with two person, and now it has evolved into a dynamic team of  Placement Officer, Development officer, Placement Faculties and the core team of student coordinators.
Placement Team
Email id: placement.mithibai@mithibai.ac.in
Address: Office next to Conference Rooms
Phone: 022-42339040

The highlight of Training & Placement Cell is the soft-skill training for all Second and Third year graduate students as well as post-graduate students. The Cell serves as a launching pad to students for them to make the critical leap from academic to corporate. It acts as a nodal point for all placement related activities as well as internships. It helps students to plan their career by providing information and guide them about the companies which approach the College for recruitment.
With growing competition comes the need for developing better skills and overall enhancement of students' personality. In cognizance to this, the college, with strong support of the Management, developed training modules to facilitate the above objective of all round quality development among the students, with an eye on current competencies in the industry. These training assists students in identifying and achieving their own personal potential.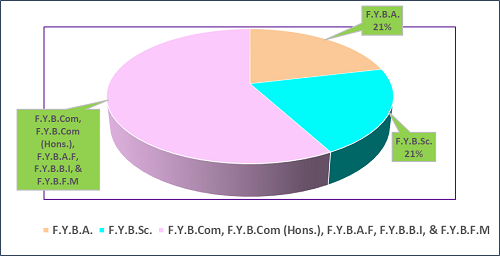 Self – Awareness & Emotional Intelligence Training March 2023
Ms. Bidisha Sarkar (Overall Convener)
Arts: Ms. Meghna Prabhu (Co -Convener)
Science: Mr. Laxman Naik (Co -Convener)
Commerce: Ms. Swarupa Bhatia (Co -Convener)
Stream
Specialization
Name
M.A.
I/O Psychology
Anushka Lakhotia
Economics
Sagarika Vasa
English
Nidhi Agarwal
B.A.
English
Esheka Kanodia
Economics
Heeral Datwani
Philosophy
Khyati Singh
Political Science
Sejal Pandey
Sociology
Anchita Patil
Psychology
Lakshika Sharma
B.A.M.M.C.
Hiral Jain
B.Com.
Div A
Nishali Jain
Div A
Mahima Makwana
Div B
Shubham Shah
Div B
Arpit Purohit
Div C
Nikita Hishikar
Div D
Disha Dedhia
Div E
Tanishq Garg
Div F
Nimisha Bohra
B.Com. (Hons)
Anushka Adlakha
Maanas Upadhyay
B.F.M.
Krisha Patel
Sudhanshu
B.A.F.
Poorvi Malpani
Vansh Agrawal
B.M.S.
Shrey Patel
B.B.I
Aashna Nandu
Shivank Kanitkar
M.Sc
Analytical Chemistry
Varsha Choudhary
Biochemistry
Saheba Motani
Biotechnology
Drashti Patel
Botany
Kajal Sharma
Computer Science
Mandar Suryavanshi
Mathematics
Yash Davda
Microbiology
Tejas Mehta
Organic Chemistry
Sejal Rane
Physics
Vaishnavi Pawar
Statistics
Sakshi Meher
Zoology
Krutika Shah
B.Sc
Biochemistry
Sakshi Sanghvi
Biotechnology
Shubhi Maheshwari
Botany
Teesha Siroya
Chemistry
Shabista Kapadia
Computer Science
Darshit Thakker
Mathematics
Abhay Dubey
Microbiology
Samruddhi Kankekar
Statistics
Aman Shukla
Physics
Himani Chandra
Zoology
Aviva Tuteja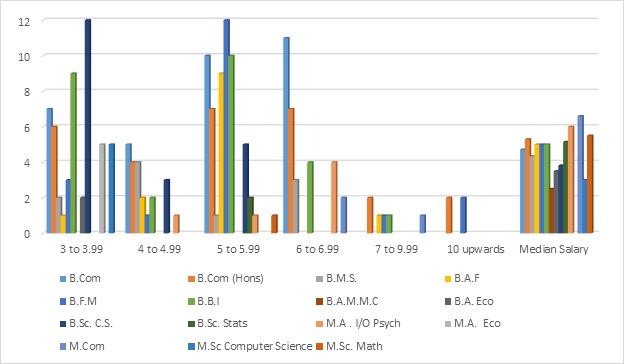 Placements upto March 2023